Super Weekend!
WE HAVE A SUPER WEEKEND PLANNED
FOR FEBRUARY 5 - 7!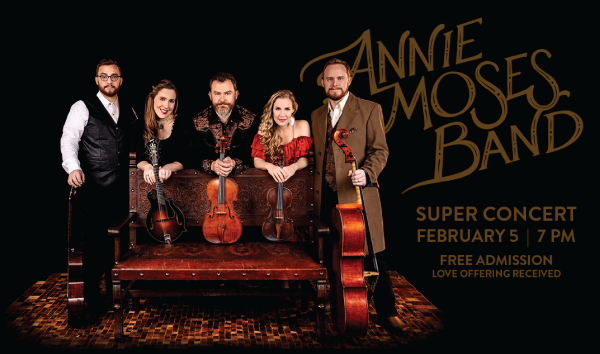 Friday, February 5 at 7 pm, we will have Annie Moses Band in concert. This event is free, with a love offering being received.
---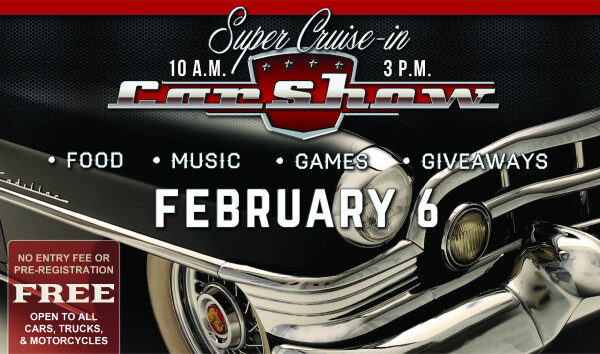 Saturday, February 6 from 10 am - 3 pm, we will have a car show! This event is free and open to all cars, trucks and motorcycles. No pre-registration needed.
---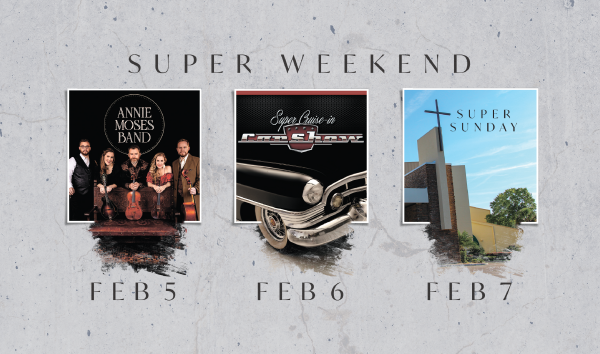 Sunday, February 7, starting at 9:30 am we will have Super Connections Groups, followed by a Super Praise & Worship service at 10:45 am.