Sports
WBC provides a fun environment built around healthy competition for kids and youth, teaching skills for the sports arena and values for life. WYM Students have the opportunity all year to participate in baseball, flag football and soccer or they can come and serve in the concession stand, coach a team or even be trained to become a referee or umpire. We love the opportunity we have to serve the sports ministry here at WBC.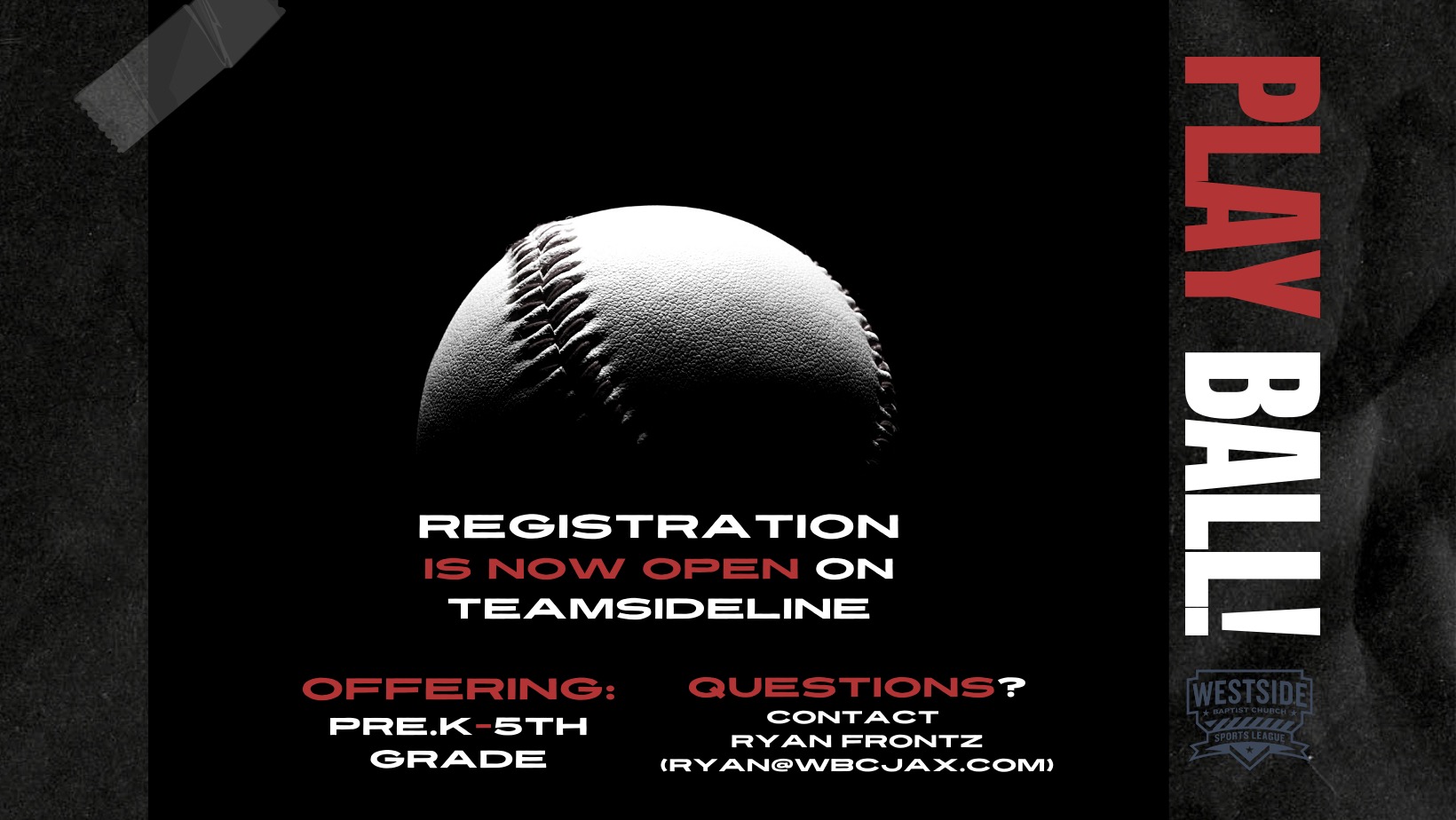 REGISTRATION for BASEBALL is now officially open!!
Register at teamsideline.com/wbcjax by March 8th!
If you would like to apply to coach, be a team mom, or help with any league needs you can enroll as well on TeamSideline!
If you have any questions or issues with registration please, contact Ryan Frontz at ! Thanks and let's #PlayBall!