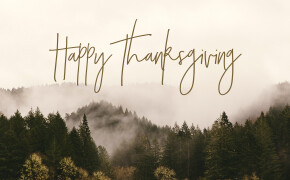 WELCOME TO HARVEST DAY! This is a day we celebrate every year the Sunday before Thanksgiving Day. This Thursday, Thanksgiving Day, many families will get together for a day of food and fellowship. Harvest Day is when the family of God gets together for a day of food and fellowship. There will be no evening service, so don't miss anything happening this morning!
I WANT TO WELCOME JUNIOR HILL back to Westside! Junior is an evangelist who makes his home in Hartselle, Alabama. Junior has been preaching for over 60 years and has conducted over 1800 revivals and crusades! Although he is now 81 years of age, God is still using him mightily. Junior said a few years back, "God gave me a wonderful promise that my last days would be my best days. You know, it's amazing, but that has certainly come to pass." Junior had to cancel some meetings last fall because of sickness, but he has recovered and is keeping a full schedule. I encourage you to pray for him as he preaches today. I also encourage you to give generously to the love offering for him today.

I WANT TO INVITE YOU TO LUNCH TODAY! Immediately following our morning service we are going to serve turkey & dressing with all the trimmings. Everyone is encouraged to enjoy the food and the fellowship. Following lunch, around 1 p.m., we are having a baptism celebration. We are not having an evening service today or a Wednesday service this week, so please don't be in a hurry to go home. This is a day to enjoy one another! Christian fellowship is the best fellowship in the world. Here's an idea: instead of sitting with people you already know for lunch, sit with someone you don't know!

THE JACKSONVILLE CHRISTMAS CELEBRATION is just three weeks away! Incredible, huh? There will be three great performances on Friday-Sunday, December 8-10. Our Westside Generational Choir & Orchestra have been rehearsing for weeks to present the message of Christmas through music. Plan now to attend every performance and bring someone different with you each time.